Surrey road deaths fall in Drive Smart safety campaign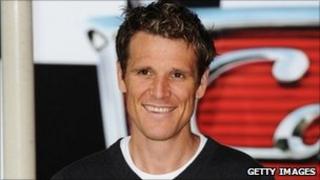 Surrey road deaths have fallen during a two-year crackdown on anti-social driving, the county council has said.
Latest figures have shown a fall in fatal road accidents in both years that Drive Smart has been in operation.
The number of deaths fell from 22 in the first eight months of 2010 to 13 in the same period this year - and from 41 in the whole of 2009 to 32 in 2010.
Councillor Kay Hammond said: "We can be sure that Drive Smart has played a role in helping save people's lives."
Drive Smart was launched in September 2009 after residents said anti-social driving in the county was a major concern.
Supt Sharon Bush said: "Driver behaviour remains one of the biggest public concerns in Surrey with anti-social driving consistently being put forward as a neighbourhood policing priority."
'Changing habits'
She added: "The Drive Smart campaign was launched two years ago with an emphasis on changing bad driving habits in the long term, not just handing out tickets and fines."
Drive Smart has seen the police carrying out spot checks on drivers in the county along with several high-profile publicity campaigns.
Problems targeted include anti-social parking, safety issues relating to motorcyclists, cyclists and horse riders, and also speeding, driving in bad weather, drink-driving, wearing seatbelts, issues about driving vans, and reminders to not use mobile phones behind the wheel.
Surrey County Council and Surrey Police have also enlisted the help of celebrities including racing driver Lewis Hamilton and Olympic rower and keen cyclist James Cracknell during the campaign.