Deepcut Barracks planning guidance adopted in Surrey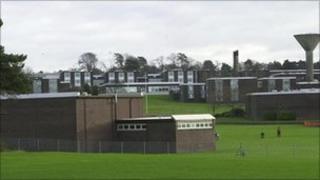 Planning guidance that will shape the future of a housing development at Deepcut Barracks in Surrey has been adopted by a local authority.
Councillors believe the 117-hectare site is suitable for about 1,200 homes.
Four soldiers died in unclear circumstances at the Surrey army base between 1995 and 2002, prompting a review of military training.
The Army is due to leave the barracks in 2013, when training facilities will be moved elsewhere.
The planning guidance, which has been adopted by Surrey Heath and Guildford borough councils, sets out the design principles for the new development.
Open verdicts
Councillor Liane Gibson, a lead member for the built environment at Surrey Heath Borough Council, said it would be the largest development the area had seen.
Opponents of the plan have questioned whether the infrastructure is adequate to cope with an influx of hundreds of new residents.
The army training base was the centre of controversy when four soldiers died in shooting incidents there over a seven-year period.
Privates Sean Benton, Cheryl James, Geoff Gray and James Collinson all died from gunshot wounds.
A coroner recorded a verdict of suicide for Pte Benton - but the inquests into the other three returned open verdicts.
At the time of the deaths, there were allegations of bullying at the barracks.