Elmbridge Museum closure talks as collection reviewed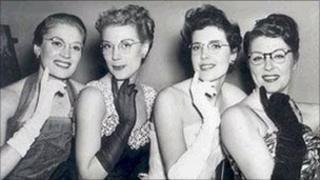 A museum's entire collection is being reviewed amid talks over whether the site could close in order to cut costs.
Staff are reviewing Elmbridge Museum's 41,000 items while a decision is made over its future. A provisional closure date has been set for April 2012.
A report said the final decision on the building would depend on how much floor space was needed for the collection.
New homes are already being found for some items. Storage options for the rest would be looked at post-review.
A spokeswoman for the Conservative-run council said any new storage space would have visitor access and an outreach service.
She said the future of the existing museum site would not be known until after the review, but notice could be served on the building, which is leased from Surrey County Council.
It was not yet known how much money would be saved, she added.
Optical firm archive
"Until the review has concluded, we will not know what storage space is needed, and where that storage may be. It is anticipated that the review will conclude by the end of this year," the council spokeswoman said.
Staff are looking at each one of the museum's objects and are deciding whether to find more appropriate homes for objects of no relevance to the area and how best to use the remaining artefacts.
Objects that have already been "rediscovered" in the review include the diary of a lady's maid from 1925, which describes a tour of Europe to destinations including Paris and Lake Como in Italy.
Staff have also found an archive from the Hadley Optical Company in Thames Ditton, which dates from the 1920s to the 1950s.
It includes spectacles, a visitor book, a price list, a leaflet describing conditions of employment and photographs of staff.