Surrey Conservatives nominate David Hodge as new leader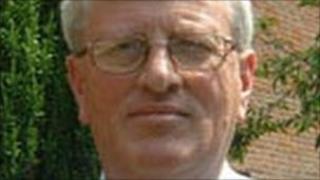 The former deputy leader of Surrey County Council has been nominated as its new leader.
Councillor David Hodge has been "overwhelmingly endorsed" by the ruling Conservative Party.
He will replace Dr Andrew Povey, who announced on Thursday he would be standing down to pursue his business interests.
Dr Povey said his relationship with Mr Hodge had become strained and they were "seeing things differently".
'Clearly divisions'
Dr Povey said on Thursday: "It got to the point where we were seeing things differently... we have a different style, are very different people - that can be a strength, but I think it got to the point where it was going the other way."
Mr Hodge was elected to Surrey County Council in May 2005, having previously served on Tandridge District Council.
He said: "I would like to pay tribute to the work Andrew has done as leader.
"Through his hard work and that of his cabinet colleagues the council has gone from strength to strength."
Dr Povey will continue to lead the party until a council meeting on 11 October at which Mr Hodge is expected to be elected.
He will also announce his deputy and the makeup of his cabinet.
On Thursday, the Liberal Democrat opposition leader Hazel Watson said there were "clearly divisions within the administration".
She said: "All these divisions and internal wranglings are not going to help with getting policies right."
It has also emerged that Councillor Ian Lake, the former cabinet member for transport, has left his post.
Unison, the council's largest trade union, said it hoped Mr Hodge's election would mean a fresh start.
Spokesman Chris Leary said: "Councillor Hodge knows that there are thousands of residents who are unhappy with many of the cuts the council is making, especially in relation to the 19 libraries facing closure.
"Councillor Hodge could make a real difference by heeding the community's concerns on this vital issue."