Surrey Drive Smart safety campaign 'good example'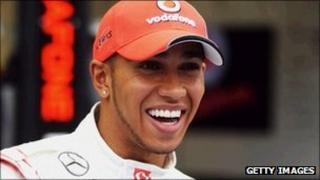 A two-year crackdown on anti-social driving in Surrey has been highlighted as a good example of improving driver behaviour by a parliamentary committee.
Surrey County Council said its Drive Smart campaign had been endorsed in a Transport Select Committee report.
It was mentioned amid calls for more to be done nationally to tackle anti-social and dangerous driving.
Drive Smart was launched in September 2009 after residents said anti-social driving in Surrey was a major concern.
The latest Drive Smart to be launched is tackling aggressive behaviour behind the wheel, including tailgating, cutting up other motorists and flashing lights.
'Devastating effects'
Councillor Kay Hammons, cabinet member for community safety, said: "By keeping their frustrations and tempers in check behind the wheel, drivers can help make our roads safer and more pleasant for everyone."
And Supt Sharon Bush, of Surrey Police, said: "A moment's madness can have devastating effects when you are in control of a vehicle."
She urged drivers to report careless or dangerous driving to the police.
Drive Smart has seen the police carrying out spot checks on drivers in the county along with several high-profile publicity campaigns.
Problems targeted include anti-social parking, safety issues relating to motorcyclists, cyclists and horse riders.
Also targeted is speeding, driving in bad weather, drink-driving, not wearing seatbelts, issues about driving vans and reminders to not use mobile phones behind the wheel.
Surrey County Council and Surrey Police have also enlisted the help of celebrities including racing driver Lewis Hamilton and Olympic rower and keen cyclist James Cracknell during the campaign.