Runnymede Council turns down Magna Carta bid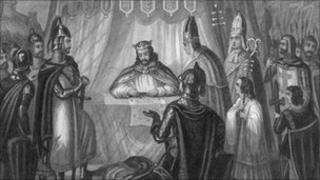 Plans to spend £50,000 on events to mark the 800th anniversary of the Magna Carta in the Surrey town in which it was signed have been rejected by councillors.
The Magna Carta 800th Anniversary Committee had put the bid into Runnymede Borough Council to hold the activities in 2015.
However, the council rejected it saying there was a lack of a business plan.
Organisers said they were confident they could get commercial sponsorship.
The Magna Carta, which provided the basis for legal and political systems around the world, was originally signed in Runnymede Meadow in 1215.
Paul Terrell, who is the chief executive of the council, and honorary secretary of The Magna Carta Trust, said: "At the moment we have turned down the application on the basis that we want to see more information on how the money would be spent."