Surrey charity's anti-freeze warning after badger dies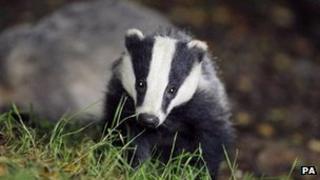 A badger has died and another is critically ill at a Surrey wildlife hospital after both animals drank anti-freeze.
The Wildlife Aid Foundation, based in Leatherhead, has issued warnings about the dangers of anti-freeze to wildlife, domestic pets and small children.
Charity founder Simon Cowell said the incidents appeared to be accidents and not deliberate poisonings.
But he said anyone who spilt anti-freeze should clear it up immediately.
He added that anti-freeze was a danger to domestic pets as well as wild animals and three or four licks of anti-freeze, which tastes sweet, could kill a dog or cat.
Children were also at risk because ingesting 10ml of liquid anti-freeze could be fatal, he said.
Both badgers were taken to the charity's hospital in Randalls Road.