Barack Obama urged to shut down LittleGossip website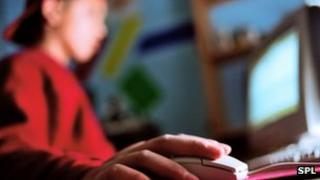 A Surrey college principal has written to US President Barack Obama asking him to shut down a website amid claims comments on it amount to cyberbullying.
Paul Rispoli, of Reigate Sixth Form College, said students could be hurt by comments posted on LittleGossip.com.
He said: "It's very disturbing. Comments are usually of a personal or sexual nature.
"I've tried to bring this to the attention of various people who might be able to stop it."
'Hurtful remarks'
Mr Rispoli has started an e-petition calling for the site, which was formerly run from the US but is now hosted from Holland, to be closed and some members of Mumsnet have also demanded the website be shut down.
"We see this major vehicle for cyberbullying, nationally recognised in newspaper articles, and it appears nobody can actually put a dent into it," said Mr Rispoli.
"The anonymous nature of the posts and the fact that other visitors can comment on them means that some very hurtful remarks are getting through to some quite vulnerable young adults."
The site allows users to nominate a person that other users can create gossip about.
An email to the BBC from the LittleGossip team, in response to Mr Rispoli's action, questioned how the US President could close the website.
It said: "Who is Barack Obama and how can he help to close LittleGossip?"
The website, which is for anyone aged over 18, was closed in December 2010 following cyberbullying concerns but has since reopened.
At the time, the owners told BBC News that users needed to confirm their gossip was about an adult, did not provide personal information such as a phone number and was not racist.