Attacks on Epsom and St Helier NHS staff rise by 14%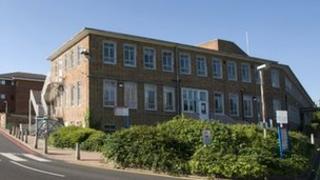 Violence against staff working for an NHS trust in Surrey and south London has risen by 14%, figures have shown.
Statistics showed there were 110 assaults at Epsom, St Helier and Sutton hospitals during 2010/11, compared with 96 in the previous year.
Sister Julie Mulligan, who works in A&E at St Helier Hospital, said that in the past she had been punched, kicked and thrown against a wall.
Epsom and St Helier NHS said it had a zero-tolerance policy to violence.
'Verbal abuse'
NHS trust chief executive Matthew Hopkins said: "Our staff are here to help people, not to be abused, whether physically or verbally."
He added: "The idea that some people who come into our hospitals seeking our help find it acceptable to assault our staff is disgraceful."
Ms Mulligan said: "People who come to A&E are sometimes scared, anxious, or distressed.
"Sadly, verbal abuse is a weekly occurrence - it shouldn't be, but it's almost part and parcel of working in the department.
"But absolutely nobody comes to work to be physically abused, and no-one has the right to assault us."
The NHS trust has said it will not hesitate to involve the police over any assaults, and will push for prosecutions.