Rare breed puppy taken in Egham burglary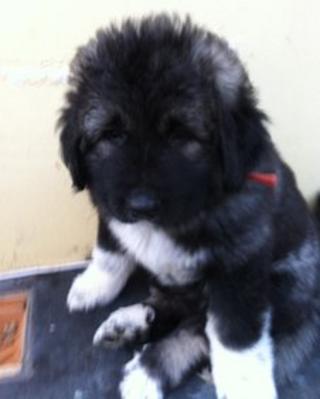 An eight-week-old rare breed puppy said to be worth several thousand pounds has been stolen during a burglary at a house in Surrey.
The grey Caucasian ovcharka Russian bear puppy is registered as Lady Sacha but called Daphne by her owners.
The thieves took Daphne, along with items of fishing equipment, when they broke into an outbuilding at a property in Hurst Lane, Egham.
The burglary took place between 21:00 GMT on Monday and 08:00 GMT on Tuesday.
Surrey Police said the outbuilding seemed to have been targeted as no attempt was made to break into the main house.
Det Insp Stewart Leahy said Daphne was a much-loved family pet. Her exact monetary value is not known but police said it was "several thousand pounds".
"The owners of the puppy are understandably very upset and we are doing everything possible to locate Daphne as soon as possible," said Mr Leahy.
"These breeds of dogs are extremely rare in this country.
"The dog has a very distinctive appearance so I feel certain that members of the public would recall seeing the puppy or may be able to provide vital information about where she is currently being kept."
Mr Leahy said the thieves may have had a vehicle in the area to transport the stolen items.