Rare breed puppy stolen in Egham found next to road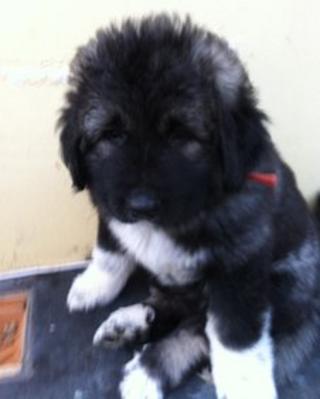 An eight-week-old rare breed puppy stolen during a burglary at a house in Surrey has been returned to her owners.
The grey Caucasian ovcharka Russian bear puppy, said to be worth several thousand pounds, was stolen from an outbuilding in Hurst Lane, Egham.
Surrey Police said the puppy, registered as Lady Sacha but called Daphne by her owners, had been found by the side of the road in Lyne.
She was found unharmed by members of the public in Lyne Crossing Road.
Officers are still appealing for information about the burglary, which took place between 21:00 GMT on Monday and 08:00 GMT on Tuesday.
Police said the outbuilding seemed to have been targeted as no attempt was made to break into the main house.
Items of fishing equipment were also stolen.