Surrey Police criticised over complaints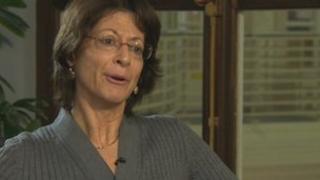 Surrey Police has been criticised by the Independent Police Complaints Commission (IPCC) for failing to record some complaints from the public.
Six complaints rejected by Surrey Police were upheld by the IPCC on appeal between April 2010 and March 2011 - half the total investigated.
Surrey Police received a total of 672 complaints in 2010/2011, compared to 710 the year before - a drop of 5%.
It said it welcomed the IPCC report as a way of helping to monitor standards.
IPCC deputy chair Deborah Glass said it was disappointed that Surrey, along with other police forces in London and the South East, was not recording some complaints.
"The IPCC has upheld around 100 appeals from members of the public in this region alone," she said.
"This is not only of great frustration to the people who should have had their complaint recognised, accepted and dealt with properly at a local level - but it's a waste of time and resources for everyone involved."
'Improve service'
Surrey Police said it took all complaints extremely seriously and worked hard with the complainant to resolve them to their satisfaction.
"We welcome the IPCC report as a way of helping us monitor our standards and we recognise that there is always work to do to improve our customer service," it added.
The IPCC said its annual complaints statistics for all 43 police forces in England and Wales showed a 4% decrease nationally.
Nationally, nearly 1,200 people appealed because their local force had not recorded their complaints. The IPCC found in favour of the complainant in nearly 60% of cases.