Surrey County Council set to raise council tax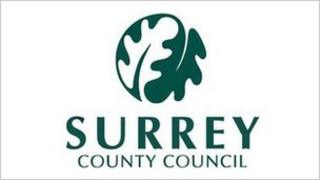 Surrey County Council is set to raise council tax by almost 3% and reject a central government grant.
The council said it would be left with a "£70m black hole" in five years if it accepted the 2.5% grant, which is dependent on it freezing council tax.
Council leader David Hodge said: "For some councils, it is a good offer but it's not right for Surrey."
He said it would be the equivalent of wiping out Surrey's road maintenance budget for two years.
"The freeze would be a short-term gain for long-term pain," he said.
Frontline services
Hazel Watson, leader of the Liberal Democrat group on the council, said the party had yet to make a decision on the budget, but was likely to agree with the Conservative's council tax proposal.
"We want the council tax to be kept as low as possible but we need to protect frontline services," she said.
The government has offered all councils the grant if they freeze council tax for another year, but the council said it would be "£14m down in every subsequent year, when the one-year grant ends".
A 2.99% increase in Surrey County Council tax would mean an extra 64p a week, or £33.38 a year, on a Band D property.
Surrey County Council's annual expenditure is £1.7bn.
Council tax is made up of county council, borough or district council, police and possible parish elements.
The cabinet's recommendation will go forward to a full council meeting on 7 February where a final decision will be taken.