Mole Valley council U-turn in Dorking Halls ticket row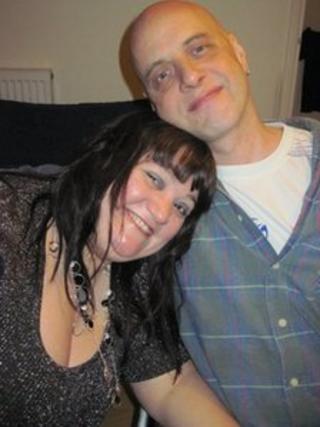 A Surrey councillor has admitted a theatre's actions in refusing a free carer's ticket for a disabled man's girlfriend were inappropriate.
Mole Valley councillor David Howell has apologised for the approach taken at council-run Dorking Halls.
The local authority originally defended theatre staff who refused the free ticket because Philip Nicol's girlfriend also used a wheelchair.
Mr Howell said legal research had shown their actions were wrong.
The cabinet spokesman for community and assets said that he had been contacted by an expert in disability access and relevant laws.
'Approach to be changed'
He said: "From that conversation, and further research conducted by the council's legal team, I understand that the approach taken at Dorking Halls recently was inappropriate."
He added: "I have ascertained that in this instance the council's actions were not correct and for that I apologise."
Mr Howell said: "Mole Valley District Council is committed to ensuring we provide good access to all our services and we will be taking steps to change our approach at the Dorking Halls in this regard."
He said the theatre welcomed disabled visitors and accommodated wheelchair and all disabled users.
And he said the theatre's approach had not been appropriate because it had not given "a clear idea of our interpretation of a carer when offering a free ticket, and this lack of clarity led to misunderstandings".
He said Dorking Halls acknowledged its obligations under relevant legislation and the council would be clarifying its policy for the future on the availability of free tickets, to prevent any confusion, misunderstanding or possible offence that the current policy could cause.
Mr Nicol, from Reigate, had criticised the theatre after the free carer's ticket was refused.
He was told by theatre staff that if his partner could not help him in an emergency she was not a carer.
The 48-year-old, who has a condition called adrenomyeloneuropathy, which has left him unable to walk, said he and his partner had used the theatre before and had been granted a free ticket.