Surrey Police return dumped silverware to owner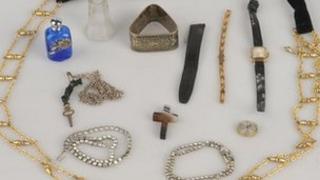 A haul of stolen silverware that was discovered dumped in Guildford has been returned to its owner.
More than 30 pieces were found by a group of young people behind garages in the Bellfields area on 2 January.
The owner, who lives in Cobham and had been burgled over the Christmas period, contacted police after seeing an appeal.
Det Con James West said: "The owner was delighted to receive his silverware back."