Epsom Hospital opens refurbished £2.5m surgery unit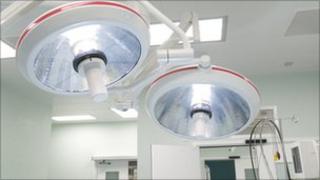 Patients in Surrey have begun using the refurbished day surgery and endoscopy unit at Epsom Hospital.
The £2.5m revamp includes five new consultancy rooms, two treatment rooms, single-sex recovery wards and an equipment decontamination unit.
Chief executive Matthew Hopkins described it as "the biggest project" seen at the hospital in years.
Work began on the facility last February and he said it now contained "the very best technology available".
The endoscopy unit, where patients' digestive and respiratory systems are examined using cameras, treated more than 8,000 patients last year.
The project was funded by the trust's annual capital development programme.