Walton cub leader Ruth Warden in dog-sledding charity run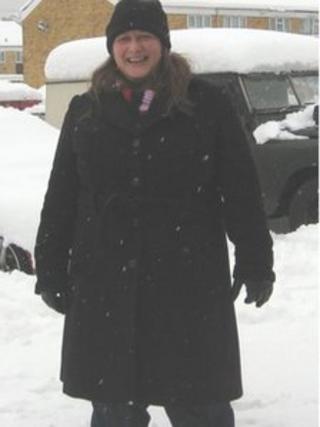 A cub leader is preparing to take part in a dog-sledding expedition through Sweden in a charity challenge in aid of the Surrey Air Ambulance.
Ruth Warden, 40, a leader with the 9th Walton-on-Thames Air Scouts, will guide huskies through 200 km (124 miles) of snow-covered forests and mountains.
She will set off on the week-long expedition next month.
"I hate the cold and I'm scared of speed but I'm determined to complete the challenge," she said.
"I've been going to regular boot camps to get my general fitness up and on long hikes to build up my endurance."
She added: "I'm really looking forward to looking after the huskies and I'll be making fires so I can melt the snow to provide water for myself and the dogs."
Ms Warden will face average temperatures of -20C and will sled for up to eight hours each day.
She was inspired to raise funds for Surrey Air Ambulance after a local postman was rescued by its helicopter.
She is aiming to raise more than £4,000 for the charity.