Kelly Phillips' mother in plea to Surrey motorists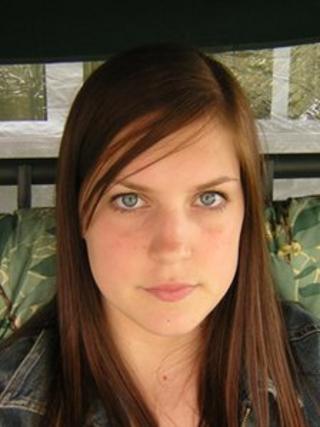 The mother of a teenager killed when a speeding car crashed into a tree in Surrey has backed a campaign urging drivers to slow down.
Kelly Phillips, 17, was a passenger in a car travelling at 80mph in a 40mph zone when the driver lost control and hit a tree near Guildford.
Della Phillips has urged drivers to take note of the county council's and Surrey Police's Drive SMART campaign.
"Don't take the risk, it's not worth it. Slow down, live life," she urged.
Kelly, who was a student at Merrist Wood College near Guildford, died in May 2005.
Mrs Phillips said: "Losing Kelly three weeks before her 18th birthday was, and is still, devastating.
"Nearly seven years on our grief is growing because we all miss her more and more.
"It was all down to a few seconds of stupidity and bad judgement."
'Risking lives'
Surrey County Council said about 800 people were injured in Surrey each year in about 500 speed-related crashes on the roads.
People aged between 17 and 34 are most at risk.
The new Drive SMART speeding campaign, which began on Monday, aims to increase safety by persuading motorists to abandon dangerous, selfish and anti-social behaviour.
Kay Hammond, cabinet member for community safety, said: "Kelly's death at an age of so much potential is a tragedy that I pray will not be repeated.
"However, the truth is that people speed every day, risking their lives and the lives of those around them."
Insp Richard Mallett, head of the roads policing unit at Surrey Police, added: "Our priority is to keep the public safe and this appeal is a powerful reminder of the impact speeding can have on victims and their families."