Ewell murder victim 'may have known killer'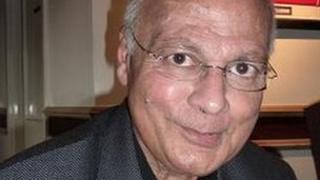 A man found murdered at his home in Ewell may have known his killer, police believe.
Surrey Police said there were no signs of forced entry at Winston Fernandez's home in Longdown Lane North.
Police also said Mr Fernandez had been dead for at least a week before a person he knew raised concerns, leading police to find his body on 13 February.
The 69-year-old died from multiple injuries not caused by a weapon, a post-mortem test has shown.
Lifestyle clues 'crucial'
Surrey Police referred the case to the Independent Police Complaints Commission (IPCC) as the force had been in contact with Mr Fernandez earlier in 2012.
The IPCC considered the case and referred it back to Surrey Police to investigate.
Det Supt John Boshier said: "There were no signs of forced entry at the premises.
"That leaves a number of options, but we are keeping an open mind as to who is responsible for the murder."
He added: "We are trying to build up a picture of Mr Fernandez's lifestyle, which I believe will prove crucial to solving this murder.
"Although he lived alone, I think Mr Fernandez was known in the local area and we are very anxious to hear from anyone who may have seen him, who knows of him, or particularly who knows of his movements since new year."
Joe Johnson, a neighbour of 30 years, said Mr Fernandez had two sons but lost his wife some years ago.
He said Mr Fernandez had "seemed to go more into his shell" after the death of his wife.
Police said Mr Fernandez's body was found fully-clothed in a bedroom at the front of the house.
His family have been informed of his death.