Shepperton voted 'best-kept lock' in River Thames awards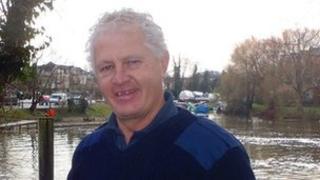 Shepperton Lock has been voted the "best-kept lock" on the River Thames in a poll carried out by the Environment Agency.
River users were asked to rate the service at locks along the river in the Thames Waterways Awards and consider maintenance, information and gardening.
The awards covered the rural River Thames between Lechlade and Teddington.
The Environment Agency said Shepperton took top place, with special commendations for four others.
Pinkhill, Romney, Osney and Marsh were also praised by river users.
Shepperton lock-keeper Steve Newman said: "A big thank you to all my customers that voted for Shepperton Lock this year.
"It's a lot of hard work for myself and the team but it's always worth it just for the lovely remarks we receive."
He added: "The Thames has always had a good reputation for its lovely gardens and this competition can only enhance its reputation for being the best-manned waterway in the world. Long may it continue."