Sacked Surrey councillors replaced by leader David Hodge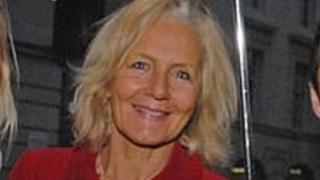 Surrey County Council's leader has announced replacements for two cabinet members he sacked over their links to an Olympics hospitality firm.
David Hodge said he hoped the Conservative-controlled authority would now go "from strength to strength".
John Furey will replace Ian Lake as cabinet member for transport, while Helyn Clack will take over the Olympics portfolio from Denise Saliagopoulos.
Mr Lake and Mrs Saliagopoulos insist they have done nothing wrong.
Mr Hodge dismissed the pair from their cabinet posts on Tuesday and referred both to the council's standards committee.
But Mr Lake has said he was appalled at the way the matter was handled and believed he and Mrs Saliagopoulos had been treated badly.
He said the row centred on their directorship of a consultancy company that offers Olympic Games hospitality packages to overseas visitors and that they had been told their roles represented a conflict of interest.
Speaking on Thursday, Ms Clack said she was looking forward to her new role and declined to comment on the removal of her predecessor.
Mr Furey denied there were rifts within the council and said his predecessor had done a "tremendous job".
Referring to a drink-driving conviction in New Haw in 2010, Mr Furey said: "That's in the past as far as I'm concerned.
"Drink-driving is wrong and I deeply regret what happened."