London 2012: Guildford cabbies withdraw Olympic threat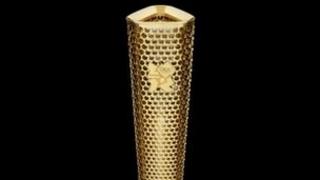 Taxi drivers in Guildford have withdrawn a threat to stage a protest over fare increases as the Olympic torch passes through the town.
Drivers of licensed taxis wanted fares to rise by 2.7% to bring them in line with London black cab drivers.
The borough council refused, saying the increase was not based on clear and transparent calculations.
Now councillors have agreed to increase fuel surcharges from 50p to £1 per journey and commission a fares audit.
Mark Rostron, secretary of Guildford Hackney Association, said: "We reached a good compromise and we have got our fingers crossed that things are going in the right direction now.
"The price of fuel has gone up tremendously in the last few years, and that is a big cost for taxi drivers."
Councillor Stephen Mansbridge said the proposal had been worked out after detailed discussions between the taxi trade and the council.
"People will have to pay more for a taxi in Guildford but that is in line with the fact that fuel prices since we started this process almost two years ago have gone up something like 15p per litre for diesel," he said.
The Olympic torch will be in Guildford on 20 July.