Hi-tech Surrey companies boost South East economy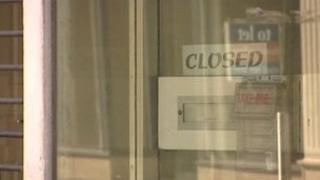 Hi-tech companies help make Surrey one of the top exporting areas in the South East, according to new research.
The firms contribute through "their innovative nature and foreign ownership", the Experian report says.
But in Spelthorne 135 (2.1%) firms became insolvent between 2010 and 2012, one of the country's highest rates.
Keith McGroary, from Spelthorne District Council, said: "Spelthorne has handled the recessionary influences on the borough quite well so far."
He said that one of the issues attributed to periods of recession was the number of residents claiming benefits.
Mr McGroary said: "In Spelthorne in January 2012 we have 2.3% in this bracket, whereas in the South East region it is 2.7%, in London 4.4% and in the UK 4.1%.
"A lot of activity is taking place to stimulate growth and jobs."
Economic indicators
The research, carried out for the BBC, looked at evidence for growth, or otherwise, in every local authority area in England.
The data included information from sole traders and partnership not normally collected by other data agencies including, for example, people operating online auction businesses from home.
"Business growth over time provides a good indicator of the economic health of a local area and an indication of its future potential," the report said.
In the South East of England about a quarter of all employment is in the growth sector, with companies in Mole Valley and Woking showing high levels of growth.
The research shows that the South East, followed by London, had the lowest proportion of "champion" businesses - companies which have the ingredients to prosper in this financial and economic climate.
These companies are often in a position to replace the jobs lost in small and medium-sized companies.