Walton cub leader Ruth Warden ready for dog-sled charity run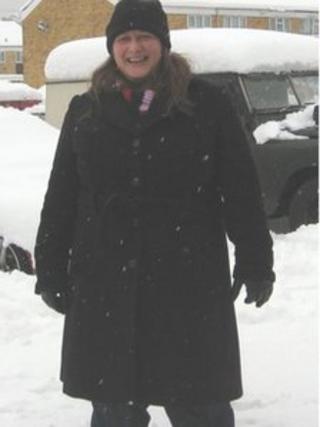 A cub leader said she is prepared for a dog-sledding expedition through Sweden in a charity challenge in aid of the Surrey Air Ambulance.
Ruth Warden, 40, a leader with the 9th Walton-on-Thames Air Scouts, will guide huskies through 200 km (124 miles) of snow-covered forests and mountains.
She leaves for the week-long expedition on Sunday.
Ms Warden was inspired to raise funds for Surrey Air Ambulance after a postman was rescued by its helicopter.
"At this stage I'm not looking forward to it at all, I'm just filled with dread - I'm most looking forward to the end," she said.
"I'm quite scared because I don't really like speed and I don't like the cold. But I've been setting myself quite a lot of challenges recently."
Ms Warden said she decided on the challenge two years ago in a bid to lose weight. She has so far lost four stone (25kg).
During the expedition she will face average temperatures of -20C and will sled for up to eight hours each day.
She is aiming to raise more than £4,000 for the charity.