New Guildford fire station plans unveiled to Surrey residents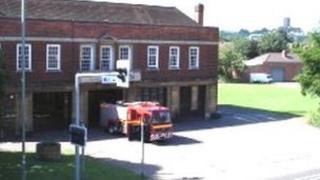 Plans for a new fire station in Surrey which will provide better training facilities to cope with an increase in road traffic accidents are to go on show.
The new station in Guildford will be built on the site of the current one, which it replaces, in Ladymead.
According to Surrey Fire and Rescue Service, the county's firefighters are being called to more road accidents.
The plans will go on show inside the current station on Wednesday.
Kay Hammond, Surrey County Council's cabinet member for community safety, said: "Because seconds count in an emergency, the new fire station will be cleverly designed to allow firefighters to get out of the door and on their way to an incident as quickly as possible."
Visitors will be able to see the plans between 15:00 and 19:30 BST.