Woking traffic warden receives praise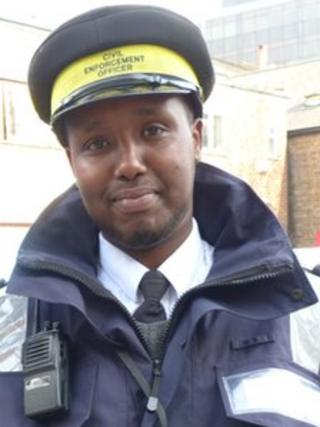 A traffic warden in Surrey has been praised by three drivers for his friendly manner.
They wrote to compliment Jamal Mohammed after he helped two of them park and assisted another with heavy shopping.
Mr Mohammed, who works in Woking, said: "Nowadays people don't really know how to help people."
Geoff McManus, from the council, said: "Three written compliments within a short period of time is unheard of in my experience."
Mr Mohammed added: "People don't really hate you as person.
"If they were to see you in your normal clothes they wouldn't really look at you, it's just a uniform that people see."