London 2012: Surrey Police Olympics test exercise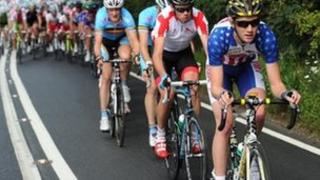 A national security exercise for London 2012 has been held at Surrey Police headquarters, it has emerged.
Surrey Police are responsible for the security of four cycling events, an Olympic village, part of the Olympic road network and Surrey's torch relay.
The test was the last of three national exercises designed to test command, control and co-ordination.
Surrey Police said they have plenty of experience in dealing with major events and have well-rehearsed plans in place.
Surrey County Council, local authorities, emergency services and health agencies also took part in the test.
The exercise included various incident scenarios carried out to test the response of all agencies' operational commands.
Communication teams were also tested in getting updates and safety messages out to the public via broadcasters and social media.
Ch Supt Gavin Stephens said: "The London 2012 Olympic Games is a sporting event and a cause for celebration first and foremost.
"But measures, as demonstrated in these series of test exercises, are in place to ensure that the Games can be safely and securely enjoyed by all in Surrey."