Mary Portas review brings Epsom and Ewell cash boost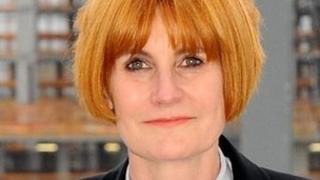 A £100,000 cash boost is set to help renew high streets in Surrey after a review by TV retail expert Mary Portas.
The cash will be used to find new roles for empty properties on streets in Epsom, Ewell and Stoneleigh Broadway.
Epsom and Ewell Borough Council said all three areas had seen the number of empty spaces increase but the funds would help to reverse the trend.
The cash has come from a £10m High Street fund set up by the government following recommendations by Ms Portas.
Last year, the government asked her to compile a report on how to revive high streets across the UK.
Councillor Neil Dallen, chairman of the council's strategy and resources committee, said: "Within Epsom and Ewell we have a thriving retail sector bringing employment and wealth to the borough.
"However, the current global financial downturn and the migration away from traditional shopping has had an effect on the shopping streets of Epsom, Ewell and Stoneleigh."
He said the funding would enable the council to support landlords and local enterprise to adapt empty retail properties to take on new roles.
The local authority had recognised traditional high streets needed to develop to offer "something different" to the internet and shopping malls, he added.