Friends of Epsom Town plan following Portas review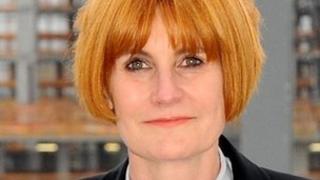 A group aimed at engaging with people who use a town centre in Surrey is to be formed following a suggestion in a report by TV retail expert Mary Portas.
Liberal Democrat councillors are planning to launch Friends of Epsom Town, which will be a key consultee on all matters concerning the town centre.
The borough council was last month awarded a £100,000 government grant to reinvigorate the local economy.
It came from a £10m High Street fund set up after advice from Ms Portas.
There is also to be a new Business Forum to bring together key local traders, with the hope of encouraging members to match the government grant.
The Lib Dems also want to appoint a town centre manager.
'Lots of ideas'
Councillor Julie Morris said: "There are a number of Friends' groups already and we hope that many of those people will be interested in a new entity dealing entirely with our economic situation and restoring its vitality."
She said Friends of Epsom Town could become a key consultee when it comes to spending the grant money.
"Businesses have their say, but there's nothing for individual people who shop and visit," she said.
"They have lots of ideas and suggestions as to how we can encourage more people to use our shops and facilities.
A meeting to launch the group will be held on Monday 23 July at 19:30 BST at Epsom Methodist Church, and councillors hope it will be attended by as many residents as possible interested in "driving the organisation forward".