Grazing to be allowed on Surrey's Chobham Common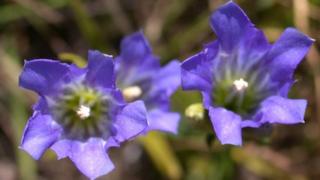 Cattle will be allowed to graze on a common in Surrey after permission was granted for five electric fences.
Chobham Common, which is one of the largest nature reserves in the south east, is home to many rare plants, included the marsh gentian.
According to Surrey Wildlife Trust, the common has been dominated by tall grasses, and it is hoped grazing will help control this.
Limited grazing has been allowed for the last three summers.
The temporary fences will be erected between March and October, and the number of cattle will be reviewed annually.