Cranleigh Show cancels cattle competition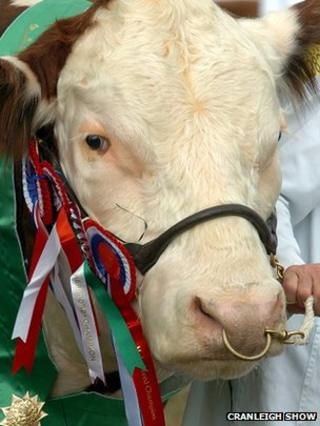 A Surrey agricultural show will be without some of its main attractions after recent wet weather left parts of the showground waterlogged.
The cattle competition, vintage tractor display and WI tent will not be part of Sunday's Cranleigh Show.
The show's organisers said one of the entrances to the ground was waterlogged when an inspection was carried out.
Highlands and Dexters will be on display in a cattle exhibition and will take part in the livestock parade.
Peter Knight, the chairman of the Cranleigh and South Eastern Agricultural Society, said it was limiting the amount of heavy traffic on the site.
"Having taken note of the problems other shows up and down the country were having with this summers appalling weather, the committee took the decision to carry on with the show," he said.
About 100 vintage tractors and their support vehicles, together with up to 40 cattle lorries had been expected on show day.
"Of biggest concern was the waterlogged area by our Barhatch lane entrance through which all our cattle exhibitors, trade, delivery and vintage tractors must access the show ground," Mr Knight said.
"This was in addition to standing water in the area of the cattle marquee and show rings, the area where the WI tent is located and to the north end of the show ground, which is soft even in a dry year."
The organisers said the horseboxes entered the showground by a different entrance and would be unaffected by the recent wet weather.
About 12,500 people attended the show in 2011.