London 2012: Box Hill wildlife "undamaged" by race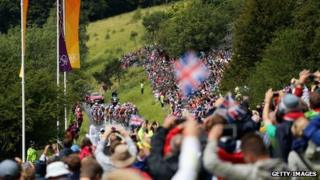 Fears wildlife would suffer during the Olympic road races in Surrey were unfounded, said the National Trust.
Surveys carried out as the London 2012 organisers removed race barriers and fences showed no ecological damage.
Box Hill which is classified as a site of special scientific interest (SSSI) is home to rare species such as Adonis blue butterflies.
The National Trust which owns Zig Zag Hill said it had been under pressure from conservationists over the races.