CBE plea in hunt for robbers after waterboarding attack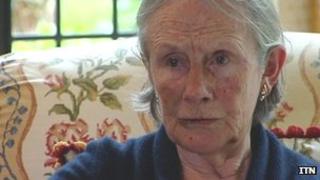 Police investigating a robbery when a 73-year-old woman was gagged and waterboarded hope her late husband's CBE could lead them to the raiders.
The honour was among jewellery worth £150,000 stolen in the robbery in St George's Hill, Weybridge, Surrey.
It was awarded to Francoise Jansen's businessman husband Peter four days before he died in 1998.
Supt Mark Preston said all the pieces of jewellery stolen were unique but the CBE was the most identifiable.
Bit through cables
"It is only going to be worth about £300 at auction but the sentimental value to Mrs Jansen is indescribable, so we are very keen to try and get it back," he said.
Surrey police are working closely with second-hand jewellery outlets in case they are offered items from the haul taken after Mrs Jansen was forced to open the safe.
Mrs Jansen, who described the robbers as evil and cruel, was gagged, waterboarded and had boiling water thrown over her in the attack on 3 August.
She escaped after biting through electrical cables used to tie her wrists to a radiator.
Mr Preston said detectives were broadening their search for the two men who broke into the house at 22:50 BST.
"We have a small investigation team looking at not only this incident but any similar incidents in Surrey and beyond," he said.
'Very worried'
Publicist Max Clifford, who lives in the St George's Hill area, said residents were shocked.
"This area has been held up as one of the safest places to live in Britain and one of the nicest," he said.
"A lot of rich and famous people who live in this area are now very concerned and very worried."
A 31-year-old man from Brookwood has been arrested on suspicion of aggravated burglary and released on bail until 20 September.