Cobham Free School opens in Surrey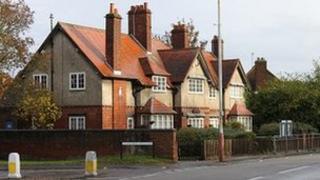 A free school will open its doors in Surrey next month in a former gospel hall.
The Cobham Free School has filled most places for its first reception, Year 1 and Year 2 classes, and already has a waiting list for its reception year.
An old police station, which is still being developed, will become the school's main base by January.
When the school moves to that site it will use the gospel hall for assemblies and other events.
Business manager Catherine Marcus said the school was offering small class sizes, a focus on the child as an individual, and after school care.
She said the primary school, for boys and girls aged four to 11, was taking a maximum 23 children per class.
Extended day care
By the time the first three years have moved up through the school, its full capacity will be 161, she added.
"We are going to provide extended day care to help working parents," she said.
The school will be open from 08:00 to 18:00 and extra-curricular activities include French, music and sports activities.
Ms Marcus, who is sending her son to the school, said the old police station site still had its old police cells, with solid wooden doors with slots in, big locks, and a big bench that was installed in the cells.
She said the school hoped to preserve some original features.
"We are hoping to put that in the gardens for the children to sit on. There are also some plaques, and we are hoping they'll let us keep a police hat," she added.