Runnymede council seeks views on Magna Carta celebrations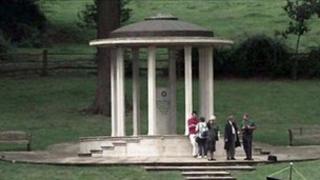 Further consultation on how to celebrate the 800th anniversary of the sealing of the Magna Carta in Surrey is taking place this weekend.
Runnymede council and the National Trust have set up another chance for people to have their say at the Egham Royal Show on Saturday and Sunday.
The local authority has already asked residents for ideas.
But it said the event was still in its planning stage and people may have had more ideas after the Olympics.
Last month, a bid for lottery cash to build a visitor centre on the site in Runnymede where the Magna Carta was sealed failed, but the council said the project was still "very much alive".
Sponsorship plan
A council spokeswoman said: "Some great ideas of how to celebrate this special anniversary have already been put forward.
"The purpose of the consultation is to provide an additional opportunity for more people to have their say while we are still in the planning stage.
"The Olympic opening and closing ceremonies showed how creative we are as a nation and may have inspired our residents with more ideas."
After the lottery bid failed, the local authority said it would seek other sponsorship to build the centre as a legacy of the celebrations to be held in 2015.
The council had applied for £3.8m from the Heritage Lottery Fund to build the permanent centre on the site, near Staines.
King John signed Magna Carta at Runnymede Meadow, near Egham, in 1215. It formed a peace treaty between King John and barons who were in revolt.
People can complete the Magna Carta consultation at Runnymede council's website, or contact the authority for a paper copy. Comments can be submitted until 3 September.