Magna Carta visitors' centre plan wins support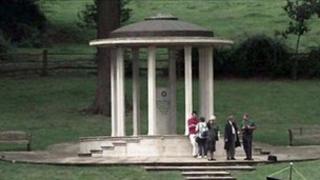 Plans to build a visitors' centre to mark the 800th anniversary of the sealing of the Magna Carta in Surrey have won support in a consultation.
Runnymede Council and the National Trust asked people for their views at the Egham Royal Show and Chertsey Show.
Results showed 94 out of 109 people wanted a new centre if it could be paid for with minimal public cash and 99 out of 100 people would visit it.
The visitors' centre is planned as a legacy of the anniversary in 2015.
A re-enactment was the most popular idea chosen from a list of celebration option.
Other suggestions for celebration events included a medieval festival, a pageant, river activities, a music concert and activities for children.
'Encouraging result'
Council chief executive Paul Turrell said local people had provided some great ideas and the authority was hoping to develop as many as possible.
In July, a bid for lottery cash to build the visitor centre failed.
Mr Turrell said the council was working with the Magna Carta Trust, Surrey County Council, American Bar Association and the National Trust to secure funding to mark the occasion in three years' time.
He said: "It was also very encouraging to hear that once again around 9 out of 10 people are in favour of a Magna Carta Visitors' Centre which we are still hoping to deliver as a legacy of the anniversary."
King John signed the Magna Carta at Runnymede Meadow, near Egham, in 1215.
The treaty marked peace between the king and the barons who were in revolt against him and set out the principles of freedom under the law.
It provided the basis for legal and political systems around the world.