Barn House nursing home fails CQC inspection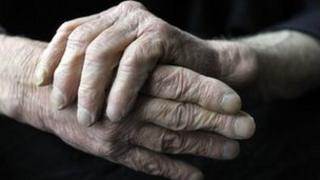 A Surrey nursing home has been given a formal warning after an inspection by the Care Quality Commission (CQC).
Inspectors said Barn House, in Merstham, was "failing to protect the safety and welfare of people".
Citing the personal appearance of residents and choices about their care, they said "basic courtesy did not come as standard practice" in the home.
Olugbelga Adakanmi, nurse in charge at Barn House, said it had sent "a proposal" to the CQC with its response.
During their unannounced inspection in August, inspectors found that some people in the home wore dirty, stained or frayed clothes, and some had unwashed hair and long, dirty fingernails.
'Privacy and dignity'
Some people also told them that their choices were being restricted by the routines at the home, and care plans did not show that people had been asked what they wanted.
Inspectors said they also observed a number of incidents in which inappropriate moving and handling techniques were used which presented a risk of distress, discomfort or injury to people in the home.
Ian Biggs, deputy director of CQC in the South, said: "People living in care homes are entitled to have their privacy and dignity respected by those taking care of them, and it is disappointing to see that basic courtesy did not come as standard practice in this home.
"Our inspectors will return in the near future to carry out another unannounced inspection.
"If we find that the home is not making the required progress we won't hesitate to use our legal powers further to protect the people who live there."