Dorking underpass community artwork ripped from wall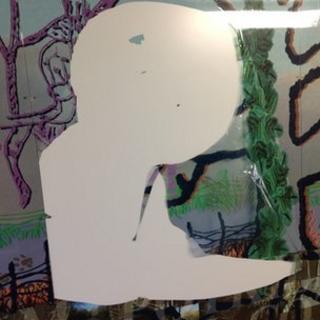 An artwork in a Surrey underpass created by 100 local residents has been vandalised less than three weeks after it was installed.
A section of the mural in North Holmwood, Dorking has been ripped off the underpass which links Goodwyns Road to King George V Playing Field.
A barbecue was held at the playing field on 4 May to celebrate the installation of the artwork.
"It is terrible - I am really upset," said Councillor Mick Longhurst.
The residents created the mural earlier this year at workshops led by Surrey artist Becci Kenning.
It depicts trees, plants and animals from the countryside at dawn and dusk and was attached as a coating to the wall of the underpass, which runs beneath the A24.
The project was organised by Mole Valley District Council and the Links Community Partnership.
Mr Longhurst said everyone from toddlers to old people had taken part in its installation.
"People who have spoken to me about it are very angry," he said.
"There is no need for this damage - it has been done by adults, not young children, but I wish they would leave it alone."