Europa oil drilling refusal in Surrey quashed in High Court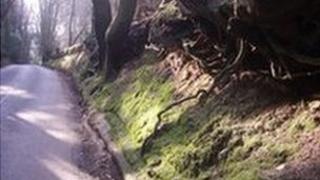 A High Court judge has overturned a refusal by Surrey County Council to allow an energy company to carry out exploratory drilling for oil and gas.
Europa Oil and Gas wants to drill in Bury Hill Wood, off Coldharbour Lane at Holmwood, near Dorking, an area of outstanding natural beauty (AONB).
It had argued that the council and subsequently a government inspector were both wrong to refuse permission.
Mr Justice Duncan Ouseley agreed and said the matter should be reconsidered.
'Fight goes on'
He also gave protesters permission to challenge his decision in the Court of Appeal, though no date has yet been fixed for a hearing.
Peter Tindall, of the Leith Hill Action Group (LHAG), said: "The fight goes on. We have come too far to give up now."
Fellow member Max Rosenberg said: "There are good environmental reasons why drilling should not be allowed.
"There are several protected species that would be affected by any exploration, including cuckoos and nightjars, and there is evidence of dormice in the area."
The company first applied for permission in 2009 to search for oil and gas deposits beneath Bury Hill Wood, in the Surrey Hills.
The county council refused the application in May 2011, and in December of that year an appeal was lodged by the energy company against the decision.
'Different outcome'
The decision was upheld by an independent planning inspector at an inquiry in July 2012, prompting Europa to launch its High Court case.
The inspector concluded that the development was consistent with government policies on energy and minerals, but that it was inappropriate in the green belt as a result of the impact it would have on the AONB and in terms of traffic.
On Thursday, Mr Justice Ouseley ruled that the inspector had made fatal errors in the way he had approached the question of minerals exploration and extraction, and the matter should be reconsidered by the Secretary of State for Communities and Local Government.
He said if the case had been properly considered, "the outcome may very well have been different".
Andrew Newcombe QC, who represented Europa, told the court that the proposed development was in the public interest and supported by national policy on investigating onshore oil and gas resources, subject to the overall planning balance.