Surrey village superfast broadband rollout starts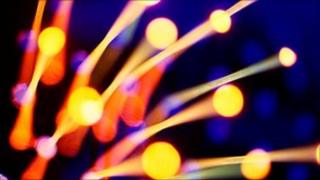 High-speed broadband will be rolled out to more than 3,000 people in Surrey villages in the new year.
Fibre-optic broadband is already operational in Warlingham, initially serving over 200 homes and businesses.
Thousands more people in Warlingham and Whyteleafe will get access in the coming weeks, BT said.
According to the company, a £35m deal with the county council ill make fibre broadband available to nearly all Surrey properties by the end of 2014.
It said Surrey County Council had contributed £20m towards fibre deployment in non-commercial areas, while BT had contributed £13.9m and a further £1.3m was coming from funds from Broadband Delivery UK.
'Economy boost'
The company said home fibre broadband enabled people to download films, watch TV replay services, surf the web and play games online at the same time.
Businesses could use new "cloud" services and high quality video conferencing, with faster computer backup, storage and processing.
Surrey County Council said it was aiming to make Surrey the best-connected county in the UK.
Council leader David Hodge said having high-speed internet access could boost Surrey's economy by about £30m a year.