Frimley Park has 'busy start' for £1.2m neonatal unit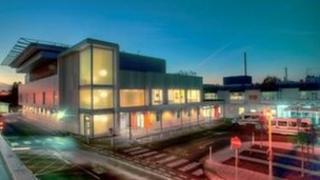 A £1.2m neonatal unit has had a busy start in its first weeks of operation with 37 babies cared for in its first three weeks.
The unit at Frimley Park Hospital has been fully functional since 11 December and will have its official opening in March.
The unit replaced a smaller special care baby unit.
The hospital said more mothers had been choosing to have their babies at the Surrey hospital in recent years.
"Roughly, 5,500 babies are born every year at Frimley Park," a spokeswoman said. "Out of those, about one in 10 end up in neonatal care.
"Thirty seven is a bit above the normal run rate and midwives have been kept busy."
She said the unit normally cared for premature babies, infants who were sick, and others who required overnight observation.