New hotel set to boost Redhill town centre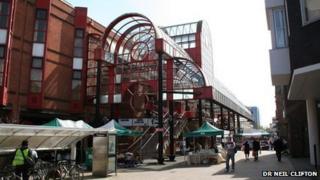 A new hotel is to be at the heart of a Surrey town centre's redevelopment following the demolition of thousands of square feet of disused office space.
The 68-room hotel will form part of the Warwick Quadrant site in Redhill.
The redevelopment by Sainsbury's and Aviva will also see the expansion of the existing Sainsbury's store, a new gym and additional car parking.
Reigate and Banstead council has agreed to fund the development of the hotel, which will be leased to Travelodge.
The Warwick Quadrant site is owned by the council and leased to Aviva on a 125-year lease.