Hollywood stars captured behind the scenes exhibited in Woking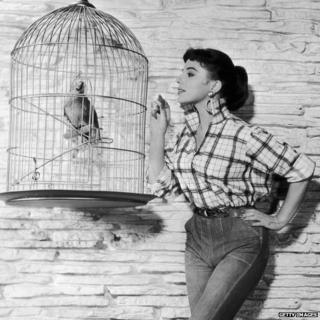 Portraits and behind-the-scenes photographs of more than 40 Hollywood stars are to be exhibited at The Lightbox gallery and museum in Surrey.
Taken between 1930 and 1950, the images form part of the John Kobal Foundation's collection.
Named after the renowned film historian, the foundation is now administered by the Getty Images photo agency, which has loaned stills from the archive to the Woking-based gallery.
As well as portraits of subjects including Joan Collins and Humphrey Bogart, the exhibition also shows stars in behind-the-scenes shots.
A spokesman for the gallery said the stars were contractually obliged to portray a certain image to the public. The pictures show some of the ways movie studio publicists worked to create the right image.
The era is regarded as the classic period of Hollywood still photography, the gallery's spokesman said.
Getty Images Archive: Hollywood Photographs, will run from 22 March until 29 June.