Firm to develop Guildford town centre vision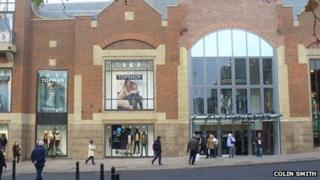 A firm has been appointed to develop a vision for the development of Guildford town centre over the next 20 years.
The borough council appointed architecture and planning firm Allies and Morrison to work with the council and local people on the framework.
Council leader Stephen Mansbridge said the firm would consider the key issues, infrastructure needs and challenges the town centre faces.
He said local residents would be consulted throughout the process.
Bob Allies, partner at Allies and Morrison, said the vision would protect the town's "unique assets" including its lanes and alleys, historical buildings and the River Wey, but also deliver improvements where needed.