Cherkley Court leave to appeal denied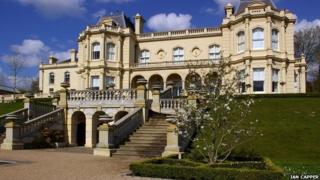 Campaigners have been refused permission for a Supreme Court appeal against plans to redevelop an historic mansion house.
Appeal Court judges ruled that Cherkley Court, near Leatherhead, Surrey could be turned into a luxury hotel, spa and golf course earlier this month.
Those opposed to the redevelopment maintain it will ruin the area and wanted to continue a legal challenge.
But they were refused leave to appeal earlier.
Prior to the Appeal Court ruling, the High Court quashed planning permission for Cherkley Court amid local opposition.
The decision was overturned after Mole Valley District Council appealed.
Developer Longshot Cherkley Court said it looked forward to pressing ahead with "this precious site of historic and environmental importance".
It claims the £50m redevelopment will create up to 200 jobs across all the estate's facilities.
Lord Beaverbrook, who owned the Daily Express and was a minister in Winston Churchill's wartime government, lived in the Grade II-listed house from 1911 until his death in 1964.