New Bishop of Guildford is named by diocese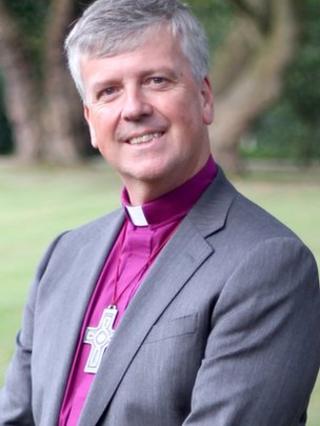 The new Bishop of Guildford has been named as the Right Reverend Andrew Watson, who will be moving from the Diocese of Birmingham.
Bishop Andrew, 53, who has been Bishop of Aston since 2008, replaces the Right Reverend Christopher Hill, who retired from the Surrey bishopric last year.
Before moving to Birmingham, Bishop Andrew was a vicar in London parishes in Notting Hill and Twickenham.
He has four children, aged 15 to 24, with his wife Beverly.
She is also ordained.
Food banks
The Diocese of Guildford, which covers most of Surrey and north-east Hampshire and one church in West Sussex, was formed out of Hampshire's Winchester Diocese in 1927.
Bishop Andrew, who will be the 10th to fill the role, will be installed in a service at Guildford Cathedral in February 2015.
"Although I don't know the area covered by the diocese that well, having spent much of my childhood in Winchester and served most of my ministry in west London, I've come to appreciate some of the county's beauty spots over the years - Hindhead Commons and Box Hill in particular," he said.
"But the Church's commitment to food banks, street pastoring, credit unions and relationship counselling reminds us that there's another side to life in the region.
"In fact it's often hardest to be struggling when others around us seem to have it easy."
Bishop of Dorking the Right Reverend Ian Brackley has been acting diocesan bishop since Bishop Christopher left.