Oliver Gobat murder: Call for Surrey Police inquiry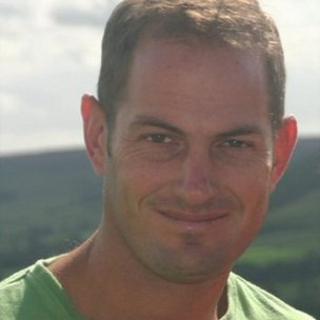 The murder of a former Surrey man on a Caribbean island should be investigated by British police, an MP has said.
Oliver Gobat's body was found in a burnt out car on St Lucia in April. The 38-year-old had been reportedly been set alight after being shot.
However, police in the UK cannot examine cases where a suspect could face the death penalty.
Dominic Raab, Conservative MP for Esher and Walton, wants the foreign office to intervene in the case.
He said: "The foreign secretary knows my constituent Ollie Gobat was brutally murdered in St Lucia in an apparent assassination.
"I'm very grateful officials are discussing assurances on the death penalty to allow UK police to support the investigation at St Lucian request."
He said the death penalty had not been applied in St Lucia for 19 years.
Speaking in parliament, Mr Raab said: "Can I just ask the foreign secretary to pick up the phone to the St Lucian prime minister and help resolve the outstanding issues so we can get justice for Ollie and his family?"
Surrey Police said human rights legislation meant it would only be allowed by the Foreign Office to work on the case if St Lucia did not seek the death penalty.
Replying to Mr Raab, foreign office minister James Duddridge said: "I've written to the prime minister of St Lucia on 14 October to seek assurances that any person convicted of this crime will not have the death penalty applied.
"I will take up your suggestion of phoning the prime minister if an answer is not forthcoming."
A spokeswoman for Surrey Police said: "Police forces in the UK do not have jurisdiction to act in other countries and can only do so if requested by another country.
"Any request for support is considered carefully, including taking into account human rights concerns.
"In countries where there is the death penalty any deployment would usually require assurances from the relevant authority that the death penalty will not be sought."
Although Mr Gobat was born in St Lucia he was brought up in Surrey and played junior cricket at county level.
He and his two older brothers ran a five-star boutique hotel in an exclusive resort on the island.