Surrey Police decide against triggering tax referendum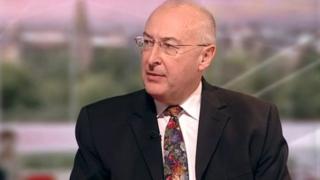 The portion of council tax charged by Surrey Police is to go up by 1.99% - just under the level that would have triggered a referendum on the issue.
Police and Crime Commissioner Kevin Hurley said he took the decision after extensive consultation with residents.
He commissioned a YouGov poll last year asking whether residents would pay an extra £1 a week to avoid policing cuts.
The poll of 1,055 residents found only 32% would back the rise, while 47% said they would vote against.
Approximately 18% said they did not know and 4% said they would not vote.
'Greater say'
The £1-a-week rise would have represented a 24% increase in the police share of council tax.
To be allowed to charged that amount, Mr Hurley would have had to win a local referendum.
Mr Hurley has said that without the £1 increase cuts in government spending will mean a loss of 550 personnel for Surrey Police over the next four years. It currently has 3,995 officers and staff.
"One of my six priorities as police and crime commissioner is to give local people a greater say in how they are policed," he said.
"It is their money and their police force.
"A referendum would cost over £1m to hold and I would not put that money on the line if I was not certain that a majority of residents would support the proposed increase."
Residents in a Band D property in Surrey currently pay £211 a year, or £4 a week, towards the police.