Hogs Back Brewery in trademark legal row with Magners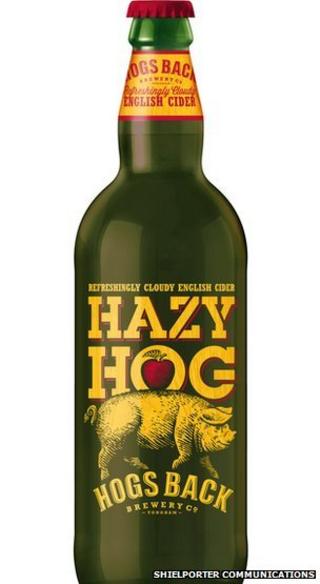 A brewery in Surrey has begun legal proceedings against one of the giants of the drinks industry.
The Tongham-based Hogs Back Brewery claims that Magners has infringed a trademark for its cider Hazy Hog.
It said it had contacted Magners after it launched a portable cider dispenser called Cider Hog due to the "similar name and graphics".
Magners said it did not believe there was any possibility of confusion between the two products.
"One is a drink and the other one is a dispenser and there is no similarity in design," its parent company, the C&C Group, said in a statement.
It said it had sought to settle the dispute amicably and was still open to discussion, but was confident of successfully defending the claim and its trademark.
The Hogs Back Brewery launched Hazy Hog in March 2013, while Cider Hog was launched 15 months later.
The family-owned business said it had tried to find a solution to the issue over the past six months, but without success.
"Regrettably, we have turned to court proceedings, but still hope that discussions may generate an acceptable resolution," it added.