James Tupper wanted for recall to prison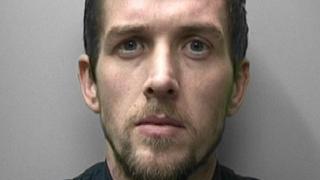 A man jailed for possession of a firearm is wanted for recall to prison after being released halfway though his sentence.
James Tupper, 31, has links to Battle, Bexhill and St Leonards, Sussex Police said.
He failed to keep appointments with his probation worker and was not living at an address agreed with the prison authorities.
A reward has been issued for information leading to his arrest.
Sgt Sarah Porter, from Sussex Police, said: "I would encourage anyone who sees him or thinks they have to contact us instead of challenging him.
"There is no evidence to suggest that Tupper is a danger to the public."